From Kathy's blog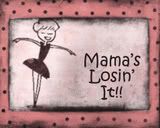 Dear Mary,

I still remember when we first met: 6th grade music class. We became inseparable almost immediately. Almost every weekend for the next 4 years, either I stayed at your house or you stayed at mine. We called each others' mom "Mom."

In Middle School we'd skip class and hide out in the bathroom. We smoked our first cigarette together. We smoked our first joint together. We had our first taste of alcohol together.

I remember Freshman year in High School, you stood by me when that crazy girl wanted to kick my ass because she caught her boyfriend looking at me. You were just a tiny little thing, but I don't doubt you would have completely wailed on her if you'd had to. I knew you had my back, just as I always had yours.

I moved away with my family the summer after Freshman year. Those were the days long before email, but we kept in touch for a while. But eventually that diminished to nothing.

When we came back to the area 6 years later, I though about trying to get in touch with you. I just didn't know where to start.

A few years after that I randomly ran into Alan, the guy you'd started dating when we were starting High School. We remembered each other and I asked him about you. He told me you'd stayed together all through High School and even planned on getting married. Until that night, when you were only 20 years old, you were hit head-on by a drunk driver. You were killed instantly, which was most likely a good thing.

I remember my hands shaking and the tears flowing after he told me. After I calmed myself enough to speak, I asked him where you were buried. He told me, and I went there the next day. I sat at your grave for about an hour talking to you. It was raining but I didn't care. I needed you to know I hadn't forgotten about you.

I still haven't.
R.I.P.