Thursday, July 31, 2008
Wednesday, July 30, 2008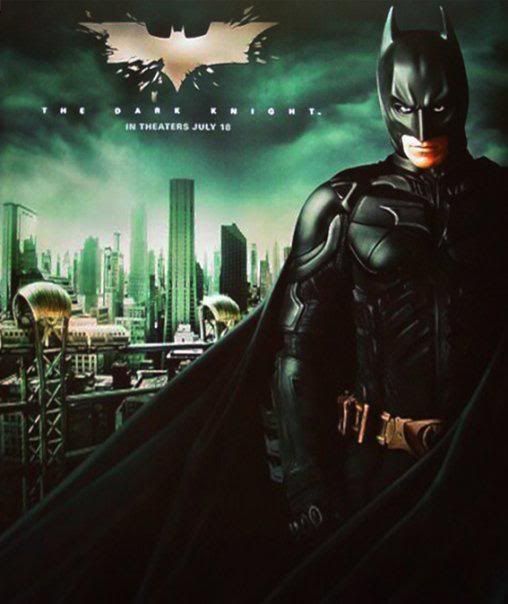 It was freaking AWESOME!

I waited until today because I really don't like going to movies with 456764346 other people. I wanted to wait until the crowds died down some.

It was totally worth the wait. Loved the story, the performances, the chase scenes, everything. Heath Ledger especially rocked it. He was brilliant. It's a sad shame we'll never see anything like that from him again.
R.I.P. Heath.

There was one thing that bugged me though...that growly voice Christian Bale uses as Batman. WTF is up with that? It just strikes me as weird. But not to the point where it was distracting.

I was a bit concerned it wouldn't live up to all the hype. But it did. I'll definitely be dropping some coinage on the super-duper-deluxe edition DVD that we all know is coming, when it comes out.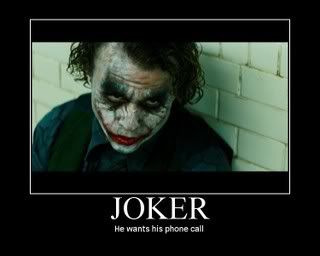 Monday, July 28, 2008
Saturday, July 26, 2008
Friday, July 25, 2008
Thursday, July 24, 2008
Wednesday, July 23, 2008
Tuesday, July 22, 2008
Monday, July 21, 2008
Sunday, July 20, 2008
Saturday, July 19, 2008
Friday, July 18, 2008
Thursday, July 17, 2008
Wednesday, July 16, 2008
Tuesday, July 15, 2008
Monday, July 14, 2008
Sunday, July 13, 2008
Saturday, July 12, 2008
Friday, July 11, 2008
Wednesday, July 9, 2008
Monday, July 7, 2008
Sunday, July 6, 2008
Friday, July 4, 2008
Thursday, July 3, 2008
Tuesday, July 1, 2008